Acetaminophen May Worsen Response to Immunotherapy in Cancer Patients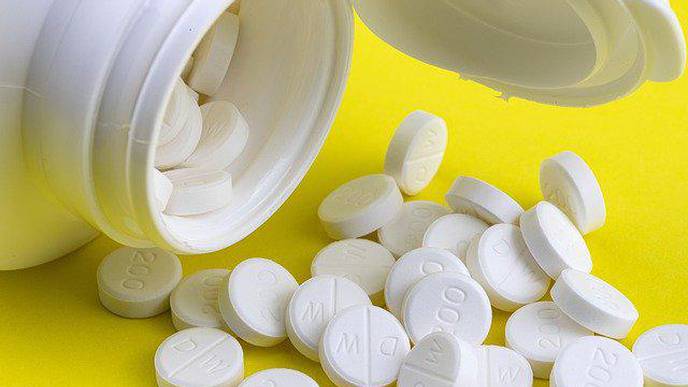 08/01/2022
Photo: Pixabay
The commonly used pain reliever acetaminophen may reduce the efficacy of immunotherapy in patients with cancer, according to a new study presented at the 2022 annual meeting of the American Society of Clinical Oncology (abstract 12000).

Analysis of plasma samples from more than 600 patients with advanced cancer found that acetaminophen use was associated with significantly worse outcomes among those treated with immune checkpoint blockers. The investigators, from France, also identified several potential negative immunomodulatory effects of the pain reliever in preclinical studies, which could explain patients' compromised ability to fight infection.

"This study provides strong preclinical and clinical evidence of the role of acetaminophen as a potential suppressor of antitumor immunity," said Antoine Italiano, MD, Ph.D., a medical oncologist at the University of Bordeaux, France, who presented the findings. "The detrimental effect of acetaminophen could be associated with an effect on regulatory T cells—either direct or indirect."

As Dr. Italiano explained, acetaminophen, also known as paracetamol, is considered a first-line strategy to manage mild to moderate pain experienced by patients with advanced cancer and is often given alone or in combination with a weak opioid, such as codeine or tramadol. Although generally considered to be safe, randomized studies have shown that acetaminophen use is associated with diminished vaccine immune responses.

In 2015, the World Health Organization recommended against administration of acetaminophen before or at the time of vaccination, given its potential to impair vaccine effectiveness.

For this study, Dr. Italiano and colleagues collected plasma samples from three independent cohorts of patients with advanced cancer who were treated with immune checkpoint blockers and correlated exposure to acetaminophen with clinical outcomes. The immunomodulatory effects of acetaminophen also were evaluated in a preclinical tumor model and peripheral blood mononuclear cells from healthy donors.

Results of the study showed that detectable levels of acetaminophen in the plasma at the time of treatment onset were associated with significantly worse progression-free survival (hazard ratio [HR], 1.43; P=0.015) and overall survival (HR, 1.78; P=0.006) for patients treated with immune checkpoint blockers. Of note, worse clinical outcomes were shown to be independent of other prognostic factors, including age, performance status, the number of prior lines of therapy and tumor type.

In addition, investigators found that acetaminophen significantly reduced the efficacy of immunotherapy in a preclinical tumor model, as well as the production of programmed death-1 blockade–related interferon-gamma secretion by human peripheral blood mononuclear cells.
Reduction of immunotherapy efficacy also was associated with significantly increased tumor infiltration by regulatory T cells. The co-investigators noted that administration of acetaminophen over 24 hours induced a significant expansion of peripheral regulatory T cells in healthy individuals.
"These findings present a compelling case for caution in using acetaminophen in patients with cancer who are receiving immune checkpoint blockers," Dr. Italiano concluded.