Alemtuzumab May Induce Life-Threatening Systemic Vasculitis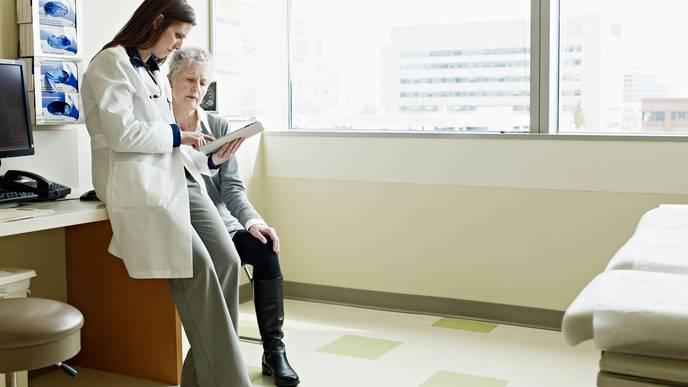 03/24/2020
Photo: Getty Images
Alemtuzumab, a highly effective treatment for relapsing-remitting multiple sclerosis (RRMS), may induce life-threatening systemic vasculitis, according to results of a case report published in Multiple Sclerosis Journal.1
A previous study has shown that humanized anti-CD52 monoclonal antibody alemtuzumab is highly effective in reducing the progression and relapse rate of RRMS; however, alemtuzumab treatment for RRMS has potentially severe adverse effects, most commonly autoimmune disorders. Moreover, these adverse effects may occur anywhere from 6 months to 5 years after patients first receive infusions.2
This case report evaluates data from a 29-year-old male patient with RRMS who developed fever, auricular chondritis, cutaneous vasculitis, and life-threatening diffuse alveolar hemorrhage 12 months after initiating treatment with alemtuzumab.
The patient received alemtuzumab 9 months earlier, after clinicians noted his positive anti-JC virus antibody status (index, 1.03), despite initial treatment with natalizumab for his highly active MS. The patient developed bilateral auricular chondritis and moderate fever, both of which failed to respond to antibiotics. At the same time, he developed bilateral conjunctivitis without uveitis and palpable purpura in his lower limbs. Workup revealed mild lymphopenia (0.99 G/L) and a slightly increased erythrocyte sedimentation rate (24 mm/h) but normal C-reactive protein (CRP). Antineutrophil cytoplasmic antibodies (ANCAs) were highly positive (1/5120), with a cytoplasmic fluorescence pattern and specificity against myeloperoxidase (MPO) at a level of 2883 UI/mL (electrochemiluminescence normal value, <6 UI/mL). Nevertheless, the patient's symptoms spontaneously resolved.
Since the patient developed Graves disease at the 12-month follow-up, clinicians postponed the second series of alemtuzumab infusions. At 14 months, the patient experienced a second episode of bilateral auricular chondritis, fever, conjunctivitis, and lower limb purpura, accompanied by dyspnea and hemoptysis. His hemoglobin decreased to 98 g/L from an initial value of 148 g/L, with normal platelet count and moderate CRP (33 mg/L). Thoracic computed tomography scan and bronchoalveolar lavage confirmed a pulmonary hemorrhage.
Skin biopsy of a purpuric lesion revealed leukocytoclastic vasculitis. In addition, the patient's MPO increased from 2883 UI/mL to 22,100 UI/mL and then to 54,200 UI/mL. Notably, before initiation of alemtuzumab, the patient's anti-MPO antibodies were negative. According to these results, ANCA-associated systemic vasculitis (AASV) was diagnosed.
The patient subsequently received high-dose methylprednisolone for 3 days, together with 5 plasma exchanges. On day 4, he also received rituximab 375 mg/m2 and repeated infusions weekly for 4 weeks. After tapering off his prednisone to 20 mg/day, the patient experienced a subsequent flare, displaying purpuric lesions on his lower legs and slight hemoptysis. After the dosage of prednisone was increased to 1 mg/kg, the patient's symptoms rapidly improved. Six months after AASV diagnosis and 18 months after alemtuzumab infusions, the patient received ocrelizumab (300 mg) in 2 infusions across 2 weeks as maintenance therapy for both AASV and MS.
According to the researchers, although the patient's life-threatening AASV is rare, autoimmune complications after alemtuzumab are frequent in patients with MS. Autoimmune reactions to alemtuzumab may also stem from genetic heightened risk for autoimmunity in patients with MS.
"AASV can be added to the increasing list of alemtuzumab-induced autoimmune complications in patients [with] MS," the researchers concluded, noting that MPO-ANCA titers may prove a valuable biomarker for follow-up after alemtuzumab infusions.