Better Awareness Key to Improving Gout Treatment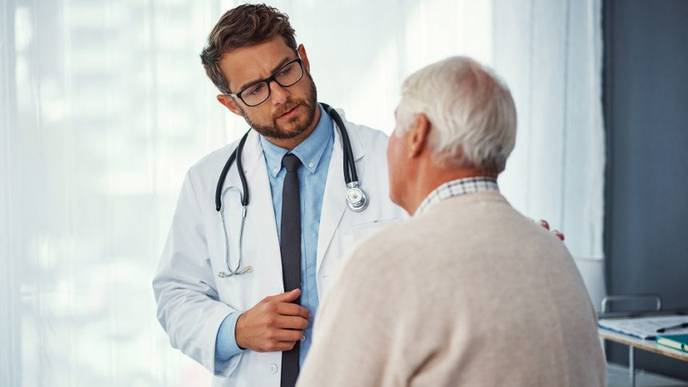 03/16/2020
Photo: Getty Images
Based on a survey of patients with gout, respondents reported severe pain and social burden, along with low treatment expectation and lack of awareness of serum uric acid levels, according to study results published in BJGP Open.
Investigators sought to explore the unmet needs in gout from patients' perspectives and provide insight into achieving better treatment satisfaction.
The study included adult patients diagnosed with gout across 14 countries in Europe who completed a quantitative online questionnaire by healthcare professional referral, patient associations, or market research panels.  The survey, developed by an independent market agency, included questions on the effect of gout on emotional and social wellbeing, patient experience with diagnosis, and treatment expectations after diagnosis. Furthermore, information on the duration and frequency of flares was collected as a surrogate for serum uric acid measurements because awareness of serum uric acid monitoring is low. Pain associated with flares was measured on an 11-point visual analog scale, with 0 being mild and 10 as severe pain. Researchers analyzed patient responses by the number of gout flares reported in the previous 12 months.
Of the 1100 patients included in the study, 78% were men with a mean age of 55 years (range, 18-65 years). Results of the survey indicated that the respondents (84%) experienced an average of 2.9 gout flares in the 12-month period, with the most recent flare being associated with moderate to severe pain, and 34% describing their pain related to gout as unbearable. A total of 93% of patients reported that their pain intensity was severe in their worst flare. Uncontrolled gout was defined as ≥1 flare in the previous 12 months; 71% of patients reported uncontrolled gout, and 44% among them experienced ≥3 flares. The survey respondents also reported that gout affected their ability to walk (59%), changed their mood and mental health (43%), and caused relationship difficulties with their partner (26%). Overall, poor gout control, in terms of flare frequency, was reported by 93% of patients aged 18 to 35 years vs 63% of patients aged ≥56 years; however, 79% of patients reported being satisfied with their treatment, with only 24% of those who expressed dissatisfaction discussing other treatment options with their physicians.
Survey results revealed that most patients did not have regular follow-up visits and were not monitored for serum uric acid levels after gout diagnosis. Higher follow-up frequency was associated with flare frequency and age; 53% of younger patients vs 38% of older patients reported ≥2 visits in the 12-month period.
A total of 49% of patients reported that they wanted more consultation time to ask questions and discuss treatment options. Awareness of gout was low, with only 50% of patients with ≥5 flares in the previous 12 months who reported basic knowledge about their disease. The  biggest barrier for patients discussing management options with their physicians was loss of belief that more could be done; only 28% of respondents reported that they were interested in looking for new treatment options, whereas 57% felt resigned to the fact that their current treatment was the best available.