Beyond the Lung: Treating the GI Symptoms of COVID-19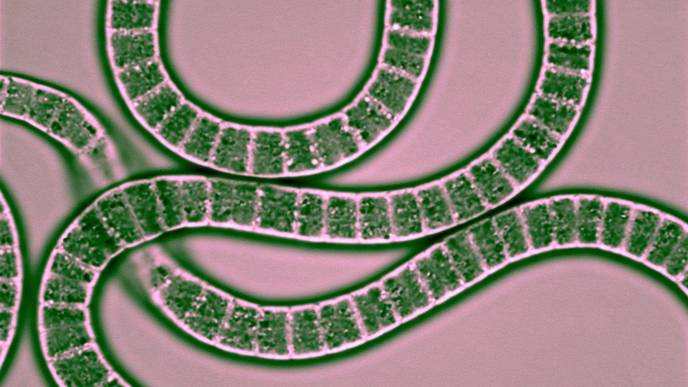 02/18/2021
Photo: Lumen
If you want to book a free Covid-19 test in the UK, you must have at least one of three symptoms: a high temperature, a new, continuous cough, and a change in your taste or smell. This is because these respiratory symptoms have been found to be the most related to Covid-19 infection. This is no surprise given the virus that causes Covid-19 is known as SARS-CoV-2 and SARS is an acronym for severe acute respiratory syndrome.
However, although the respiratory system may be the most well-known SARS-CoV-2 entry point into the body, research suggests the gastrointestinal tract (GI) tract is an alternative route for infection. Meaning the resulting GI symptoms, which are viewed as less common and 'non-specific' by the UK Government, including diarrhea, nausea, and vomiting, may actually be an important indicator of SARS-CoV-2 infection and Covid-19.
Consequently, there is a need to think about Covid-19 as more than a respiratory disease and find ways to treat this GI component of the disease. One company leading the way in this area is Seattle-based Lumen Bioscience, which develops edible spirulina-based drugs that can directly target the GI tract.
Exploring Overlooked Covid-19 GI Symptoms
The existence of GI symptoms became evident early in the pandemic. Researchers studied all patients admitted to the General Hospital of Crema in Italy with suspected Covid-19 between 21 February and 13 March 2020 and found that around 10% (42 out of 411) reported GI symptoms. They concluded this was not a "negligible" amount and noted that many patients with GI symptoms (35 out of 42) did not actual present a major respiratory symptom: the cough.
Similar results were published from Chinese studies carried out in the early weeks and months of the pandemic. A study of 74 patients found that 28% had GI symptoms, while another study of 95 patients found 61% had GI symptoms. Further to this, Mao et al published a review of the 35 studies comprising 6,686 patients that found 6,064 patients across 29 studies had GI symptoms with 10% of those having no respiratory symptoms.
This finding encouraged researchers to figure out the explanation. They found that the GI was an alternative route for Covid-19 infection because the ACE2 receptor, which is the known route through which SARS-CoV-2 infects the lung, is highly expressed in other human tissues including the GI tract. Not only is it possible to contract the disease through the GI tract, research found that the fecal-oral route is one way that the SARS-CoV-2 is spreading, as noted by Lumen chief scientific officer and co-founder Jim Roberts.
A Good Predictor of COVID-19 Outcomes
Studies also established that these GI symptoms are often an early manifestation of Covid-19 and therefore a good indicator of the onset of the viral disease.
For example, the research from Crema found that the mean onset of the GI symptoms was 4.9 days before admission to hospital with Covid-19. In addition, research by Massachusetts General Hospital has found that googling for gut symptoms predicted Covid-19 hotspots three to four weeks in advance.
GI symptoms have also been found to connected to a worse clinical outcome with Covid-19. Roberts explains "it has been known for many years that inflammatory disease of the gut can contribute to the cytokine storm that is known to accompany Covid-19." This is because intestinal dysfunction causes changes in intestinal microbes and the proliferation of inflammatory cytokines, according to a Translational Research article.
A study by the Guthrie Robert Packer Hospital in Pennsylvania analyzed 38 studies of 8,407 patients where 15.47% had at least one GI symptom. "Patients with diarrhea likely harbor increased viral load, which can potentially lead to an increased systemic response to the virus and associated respiratory complications from it", the authors wrote.
Lumen's Solution: Spirulina-Based Drugs
Since "the GI pool of the virus has rather significant clinical consequences not only for disease progression but also potentially for transmission of the virus between people," notes Roberts, treating the GI component of the disease could be incredibly important for managing the pandemic.
This is precisely what Lumen aims to do by developing an edible spirulina-based antibody drug that addresses the GI component of Covid-19.
Founded in 2017, Lumen has developed a technology to transform the algae spirulina into therapeutic proteins that can treat disease. Lumen's technology can engineer spirulina so it "makes the therapeutic protein of interest — often an antibody — that accumulates inside the cell membrane as it grows," explains Lumen CEO and co-founder Brian Finrow.
Spirulina is a particularly good solution for producing antibody-based drugs at scale because it requires only saltwater, sunlight, and a small amount of carbon dioxide to grow. The algae-based product also does not require any purification because it is a food, notes Roberts.
This means "the cost of manufacturing the antibody on a per gram basis goes from around $200 a gram [for traditional antibody manufacturing] to pennies per gram, and particularly at a large scale," adds Finrow.
Further to this, spirulina is particularly suited for hitting therapeutic targets within the GI tract. Once the spirulina has grown, it is spray-dried into a fine power, which can be consumed. "The spirulina cells are no longer alive at this point, but their cell membranes protect the therapeutic proteins as they travel through the stomach, releasing the antibody payload in the intestines", explains Finrow.
Lumen is applying this differentiated edible antibody approach, which it originally developed for other GI-related global health threats such as C. difficile, norovirus, and traveler's diarrhea, to the GI symptoms for Covid-19.
The company is doing this with the support of almost $4m in funding from US Army Medical Research and Development Command. The plan is to get its antibody drug into Phase II trials and prepare an investigational new drug application by the spring of 2021.
Spotlight on Lumen's Differentiated Antibodies
Lumen's novel approach to developing an antibody drug for Covid-19 does not end with spirulina. Roberts explains that the company's Covid-19 antibody drug relies upon "camelid antibodies, which have been discussed as one of the types of antibodies that are particularly good for treating Covid-19." These, importantly, are also well expressed in spirulina and they have a small, simple, and robust structure, which makes them ideal for delivery to the GI tract.
Lumen has worked to identify potent camelid antibodies against SARS-CoV-2 and are now designing a cocktail of three antibodies against Covid-19. Antibody cocktails have generally been viewed as crucial to managing the Covid-19 pandemic – Regeneron has combined two antibodies in its emergency approved Covid-19 antibody drugs – because it " greatly reduces the probability of viral escape", explains Roberts.
"Often viruses escape from recognition by one therapeutic antibody because they mutate and evolve," adds Roberts. "If you have two different antibodies in your therapeutic, the probability of a mutation allowing for viral escape is exponentially reduced."
However, Lumen believes that by combining three antibodies, this will further reduce the probability of viral escape and also allow these antibodies to "work synergistically to neutralize the virus".
These features of Lumen's antibodies not only make them perfect for delivery into the delivery tract, but also make them "ideal for aerosolization and delivery to the pulmonary epithelium", notes Roberts. Therefore, Lumen's future plan, if it can attract more funding, is to develop a version its Covid-19 drug that can also block SARS-CoV-2 transmission through droplets in the air.