Coronavirus May Infect Lungs Via the Gums & Not Airways, New Study Finds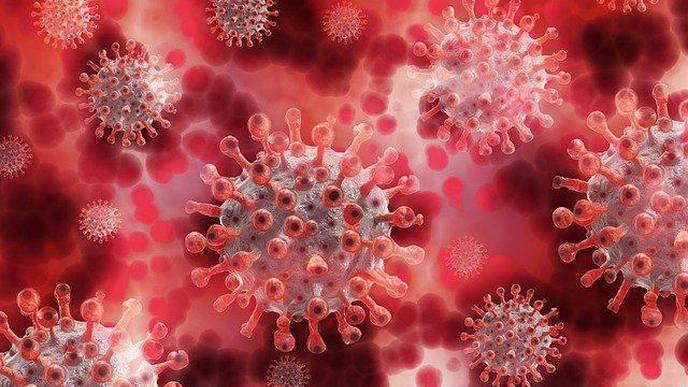 04/22/2021
Photo: Pixabay
The coronavirus may infect the lungs via the gums, according to new research that could have serious implications for how COVID-19 is treated.
It is widely believed that the virus infects the lungs via the upper airways. But a new article in the Journal of Oral Medicine and Dental Research claims that the virus in the saliva enters the bloodstream via openings in the gums. From there, it travels to the heart and then to the lungs.
This hypothesis "may provide a rationale for understanding why some individuals develop COVID-19 lung disease and others do not. It would also fundamentally change the way COVID-19 is managed, providing a new line of exploration into treatments targeted at the source of the viral reservoir, the mouth," the researchers wrote.
One would expect to find evidence of the virus in the upper airway if that is how it travels to the lungs.
"Our radiologist and lead author [Dr. Graham Lloyd-Jones] found no evidence of the virus in the airway," said Dr. Shervin Molayem, a co-author and director of the Mouth-Body Institute in Los Angeles. "He found no inflammation in the airway, the trachea, like you would see with other respiratory viruses like influenza."
Molayem told the Washington Examiner the ACE receptors that the coronavirus binds to are heavily present in saliva. Once the virus enters the gums, it then travels through the jugular vein to the heart and then to the lungs.
"That is where all the changes that we are seeing radiographically are happening," Molayem said.
He also suggested that having poor oral hygiene, particularly gum disease, may be a better predictor of contracting severe COVID-19 than age. People with gum disease develop "periodontal pockets" in their gums which make it easier for microbes, including the coronavirus, to travel into the bloodstream.
A recent study of 568 COVID-19 patients found that those with gum disease were 8.5 times more likely to die from COVID-19 and 4.5 times more likely to need a ventilator.
If this hypothesis is correct, the treatment could be relatively simple.
"All we need to do is focus on using certain mouthwashes that kill COVID in the mouth," Molayem. "We want to get it early. We have a list of mouthwashes that we recommend that kill 99% of the virus in the mouth."
Those mouthwashes are ones that contain either 0.05%-0.1% cetylpyridinium chloride, 0.147% ethyl lauroyl arginate, or 0.2%-0.5% povidone-iodine.