COVID-19 Concerns Affected MS Management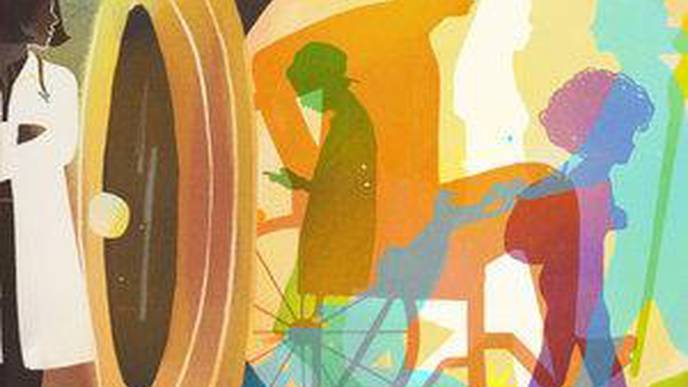 03/19/2021
multiplesclerosisnewstoday.com
Concerns about COVID-19 caused people with multiple sclerosis (MS) to postpone or deviate from recommended care — including appointments, imaging scans, and laboratory tests, a survey found.
But notably, while most patients perceived their disease-modifying therapies as an added risk factor for COVID-19 infections, these concerns had little impact on treatment adherence.
"These results highlight the uncertainty and the challenges in continuing care for MS during the COVID-19 pandemic. The impact of deviating from recommended MS care during the pandemic on MS disease outcomes remains to be seen," the researchers wrote.
The study, "Perceptions of risk and adherence to care in MS patients during the COVID-19 pandemic: a cross-sectional study," was published in the journal Multiple Sclerosis and Related Disorders.
Individuals with MS are at an elevated risk of infection and hospitalization, leading to increased concern about COVID-19 infection. Although the risk of MS patients, including those taking DMTs, developing severe COVID-19 is low, the perceived risk has affected how patients manage their condition.
To investigate the concerns about COVID-19 in people with MS and how such concerns affected their adherence to care, investigators conducted a survey involving 596 patients followed at the Corinne Goldsmith Dickinson Center for Multiple Sclerosis, Icahn School of Medicine at Mount Sinai, in New York City.
The survey was conducted in April 2020, when COVID-19 cases reached their first peak in the city. The majority of patients (91.8%) had MS; other diseases included neuromyelitis optica (2.5%) and clinically isolated syndrome, which often precedes MS.
Participants were mostly female (78.9%) and white (71.1%), and were currently receiving a DMT (87%). The majority of patients (53.6%) were younger than 50. At the time of the survey, only 35 patients had received testing for COVID-19, and 14 tested positive.
When asked about their concerns related to the newly discovered virus, a total of 458 patients (88.1%) were concerned about becoming infected, with 69.9% perceiving themselves to be at higher risk because of their diagnosis and 67.5% believing their DMT put them at greater risk.
Notably, 40.8% of patients reported a postponed routine appointment due to the COVID-19 outbreak. Of those, 68.3% decided independently to delay or not schedule their appointment, and 31.7% were advised to do so by their healthcare provider.
Patients also reported delaying lab tests (45.6%) and MRIs (40.6%), with about 70% of patients in both cases choosing to postpone.
Interestingly, non-adherence to DMTs was far less common, with only 12.5% of patients reporting delaying treatment, 65.4% of whom made the decision on their own. Moreover, greater concern about COVID-19 infection was associated with delaying appointments and lab tests, but not MRIs and taking DMTs.
The team also noted that patients younger than 50 were more likely to postpone an appointment (52.1%) compared with older patients (37%). Women also were more likely than men to delay lab tests (49% vs. 32.8%).
Regarding DMT delivery route, patients receiving infusion DMT were more concerned about COVID-19 infection than patients receiving non-infusion DMT (77.2% vs. 65.9%) and more likely not to adhere to the standard treatment schedule (21.6% vs. 6.2%).
Also, patients not taking a DMT were more likely to delay follow-up appointments, with 59% reporting doing so, compared with 42.2% of DMT infusion patients and 34.3% of non-infusion DMT patients.
"Patients were not only highly concerned about becoming infected with COVID-19, but also assumed that MS or DMT use subject them to higher infection risk," the investigators wrote, adding that the study may have been limited by its single-center nature, timing, and location in one of the pandemic's epicenters.
"Further research will guide the MS community towards better understanding of the risk of MS and DMTs in COVID-19 infection as well as the impact of postponing MS care during the pandemic on MS disease outcomes," they added.