COVID-19 Vaccination Highly Effective in Individuals with Immune-Related Inflammatory Diseases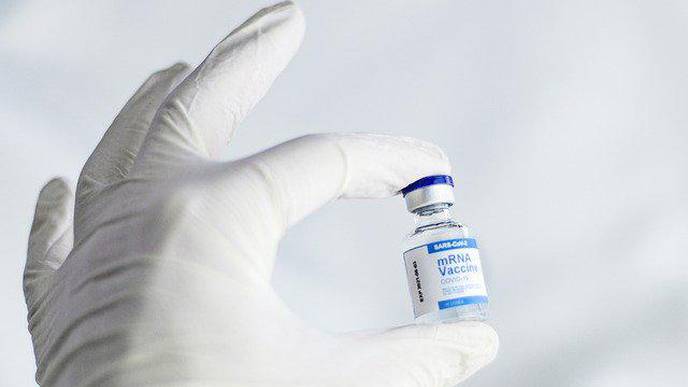 05/03/2022
Photo: Pixabay
New findings, published in The Lancet Rheumatology, suggest that people with immune-mediated inflammatory diseases (IMIDs) respond well to vaccination and that the COVID-19 vaccines in Canada are highly effective in protecting them against hospitalization from COVID-19. The results of this study are highly pertinent for people living with rheumatoid arthritis, ankylosing spondylitis (a type of arthritis that characteristically affects the spine), psoriasis (a skin condition), and inflammatory bowel disease (IBD) – the four patient populations included in the study, supported by the Government of Canada, through its COVID-19 Immunity Task Force (CITF).
Conducted over the period between March 1 and November 22, 2021, the study shows that mRNA vaccines were highly effective (92 to 97 percent) against severe COVID-19 outcomes (defined as admission to hospital or death due to COVID-19) for individuals living with IMIDs during this period. These individuals often take immunosuppressant therapies, which may compromise their immune system. Thus, they may be more susceptible to severe disease from COVID-19.
Although there was some slight waning in effectiveness against infection over time, vaccination remained highly effective even beyond 120 days after the second dose, and rebounded upon receipt of a third dose.
"The effectiveness of vaccines for Canadians living with immune-mediated inflammatory diseases has not been thoroughly investigated before, primarily due to them being excluded from COVID-19 vaccine clinical trials," says Dr. Jessica Widdifield, lead author of the study and a scientist in the Holland Bone and Joint Program at Sunnybrook Health Sciences Centre. "Our encouraging findings begin to give a clearer picture of vaccine effectiveness in those with IMIDs."
"Many of these patients have tried numerous treatments to achieve good disease control and regain function," explains Dr. Sasha Bernatsky, senior author of the study and a professor in the Divisions of Rheumatology and Clinical Epidemiology, Department of Medicine at the Research Institute of McGill University Health Centre. "At the same time, the drugs patients require to manage their conditions may also increase their susceptibility to infection. These findings, up to November 2021, demonstrate that it is possible for individuals with IMID to achieve adequate protection via COVID vaccination."
Across all four disease groups, vaccine effectiveness against infection was found to be higher for those who received Moderna's Spikevax COVID-19 vaccine compared to those who received Pfizer-BioNTech's Comirnaty.
"In Canada, more than seven million people over the age of 16 live with an immune-mediated inflammatory disease," says Dr. Catherine Hankins, Co-Chair of the COVID-19 Immunity Task Force. "We funded this research in order to generate evidence that will assist regulators, doctors, and patients in making evidence-based decisions regarding COVID vaccination, not only in the general population, but in populations with specific health issues, such as those with an IMID. All members of society have the right to be adequately protected."
The study team collected results of SARS-CoV-2 diagnostic PCR tests performed on individuals aged 16 and older living with IMIDs in Ontario. Records of vaccination, hospitalization, and death due to COVID-19 were also collected for everyone. The study took place when the Alpha and Delta variants of concern were circulating, thus the authors of the study argue that it is important to re-evaluate these findings in the context of Omicron and future waves.
The study is a collaboration of scientists from Sunnybrook Health Science Centre, IC/ES, and the Research Institute of the McGill University Health Centre.