COVID Can Severely Injure the Kidneys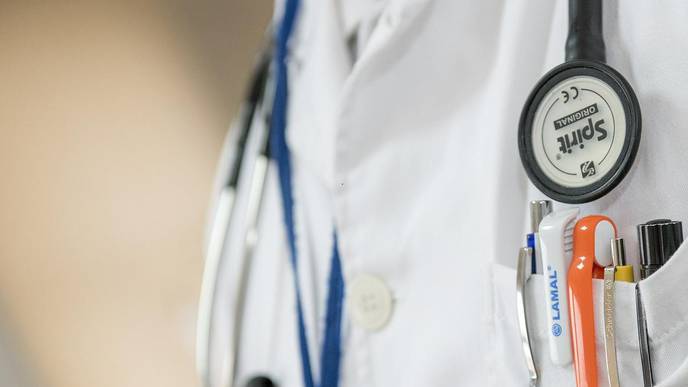 04/22/2021
COVID-19 may lead to a new and worse form of acute kidney injury. That's according to Yale School of Medicine in a finding published in the Journal of the American Medical Association this month.
Yale professor F. Perry Wilson said acute kidney injuries are surprisingly common — around 10% to 15% of people in the hospital get them from things like infections or reactions to medicine. But nearly a third of people who go to the hospital with COVID-19 end up dealing with acute kidney injuries.
"So it really seemed that COVID is injuring the kidneys in a new way. Not sort of the common ways we thought of for other infections," Wilson said.
Yale researchers looked at COVID-19 patients six months after they left the hospital. They found they had about 12 times more long-term kidney damage than other patients. Wilson said scientists still aren't sure why, though.
"Might have to do with the high levels of inflammation that happen in patients with COVID. It might have something to do with the propensity of COVID to cause tiny blood clots and things like that, which can be damaging to the kidney, but clearly, we need more research in this area," Wilson said
But the research is already helping scientists understand more about how COVID-19 works — and how all kinds of viruses can damage kidneys.
"COVID is teaching us that not all acute kidney injury is the same. That there are ways to hurt the kidney that are very different between one infection and another," Wilson said.
Wilson said he and his team will keep following patients long-term to see what the future holds for their recovery.