End-of-Life Planning Gives Cancer Patients Sense of Completion, Control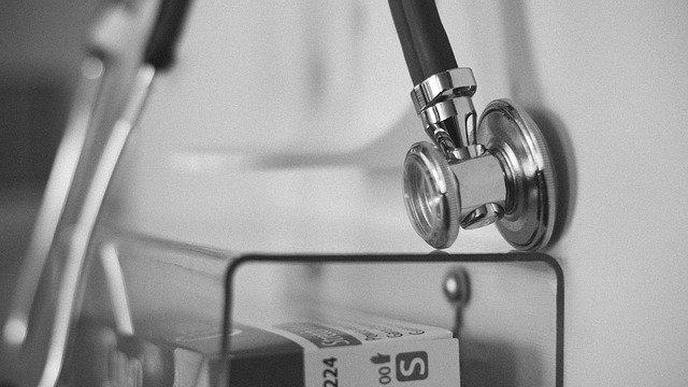 03/01/2022
Photo: Pixabay
An end-of-life program that enables patients with advanced cancer to document their wishes can enhance feelings of life completion, improve relationships with healthcare providers and decrease death-related anxiety, according to a presentation at the 2021 virtual Association of Community Cancer Centers National Oncology Conference.
Studies have shown that patients express an interest and a desire to discuss end-of-life planning and concerns, but these conversations often do not take place due to patient or physician discomfort with the topic, said Savannah Geske, Ph.D., a clinical psychologist with Saint Luke's Health System, in Kansas City, Mo. As of 2019, 72% of hospitals with 50 or more beds nationwide have palliative care programs, according to the Center to Advance Palliative Care, and referrals are often made late into patients' treatment, Dr. Geske said.
To address these discrepancies, Dr. Geske and clinical psychologist Kadie Harry, Ph.D., started a virtual end-of-life planning group with patients at St. Luke's. During four weekly, 90-minute small-group sessions, the group reviews components of the workbook "The Last Chapter: Documenting your Pre- and Post-Death Decisions," by Therese McKechnie. Each session focuses on a different part of the book.
The first session, "When Death Occurs," covers topics such as planning funeral arrangements, organizing obituary information, and leaving a legacy. The second session, "As Death Approaches," asks patients to reflect on their religious and spiritual beliefs, comfort measures at end of life, and thoughts about using hospice or palliative care. The third session, "Advance Directives," looks at completing living wills, designating power of attorneys for healthcare and finances, and discusses organ and body donation. The final session, "Closing Your Estate" and "All Your Data," helps patients organize personal, medical, property, financial, employment, and other information and contacts.
In surveys of 37 participants (89% women, 92% white) administered before the program and immediately after the fourth session, patients reported statistically significant improvements in relationships with providers, feelings of life completion, and decreases in death-related anxiety, Dr. Geske said. Most participants agreed that the program and workbook simplified end-of-life planning and motivated them to discuss end-of-life decisions with loved ones, she said.
"They discussed a recurring pattern of first, a strong feeling of not wanting to do something, then engaging with this feeling through the workbook or with group members, and finally a sense of empowerment and accomplishment," Dr. Geske said. Participants also reported that peer support was helpful in coming to terms with their mortality, she said, especially during the COVID-19 pandemic.
The study had a few limitations, Dr. Geske said, including some issues with technology—some participated by phone, as they had difficulty with the video portion—and a lack of diversity. Future programs may incorporate discussions on parenting issues, as multiple participants reported they would like more guidance in that area, she said.
The study's findings are consistent with prior work in the field, said Michael Rabow, MD, a palliative care physician at the Helen Diller Family Comprehensive Cancer Center at the University of California, San Francisco. In nurse-led advance care planning sessions at his institution, patient and family member response was "overwhelmingly positive, with participants citing opportunities for group discussion and inclusion of family caregivers as important," he wrote in a study.
"Each of us have things that matter most to us in this life," Dr. Rabow told Clinical Oncology News, "and most of us benefit from the strength of community in exploring the difficult issues of limitation, loss and impending death."