Gastric Bypass Surgery Linked to Increased Risk for Osteoporotic Fracture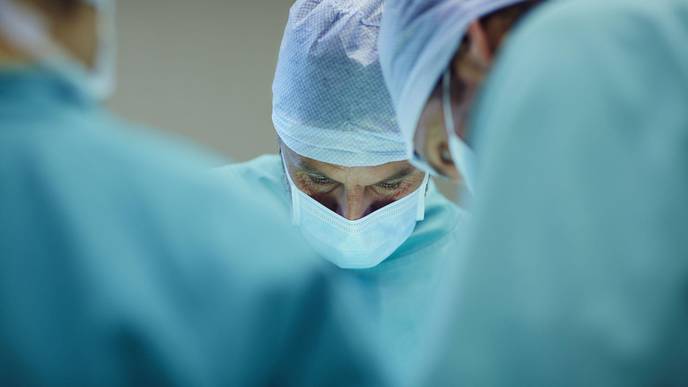 04/16/2020
Photo: Getty Images
Gastric bypass surgery is associated with increased risk for major osteoporotic fracture, according to the results of a French population-based cohort study published in the Journal of Bone and Mineral Research. However, this association with fracture risk was not observed for sleeve gastrectomy.
Increasing evidence suggests that bariatric surgery may have adverse effects on skeletal health and fracture risk. Researchers aimed to determine whether bariatric surgery increases the risk for major osteoporotic fracture in adult patients (ages 40-65 years) with severe obesity (body mass index ≥40 kg/m2) using data collected from the French National Inpatient database.
Patients who underwent bariatric surgery (N=40,992; 78.4% women) were matched 1:1 to control patients with obesity who did not undergo surgical treatment. Individuals who underwent surgery were classified based on surgery type: gastric bypass, gastric banding, vertical banded gastroplasty, and sleeve gastrectomy. The primary outcome was major osteoporotic fracture-related hospitalization over up to 8 years of follow-up (mean, 5.73 years). Site-specific analyses for fracture were also performed.
Over the course of follow-up, 21.7% of control patients underwent surgery and were censored from the analyses.
At the end of the study, 585 major osteoporotic fractures occurred in the surgical group (2.30 cases per 1000 person-years) compared with 416 in the control group (1.93 cases per 1000 person-years; adjusted hazard ratio [HR], 1.22; 95% CI, 1.08-1.39). Patients in the surgical group had a higher risk for fracture at the distal forearm and wrist (HR, 1.61; 95% CI, 1.33-1.95) and a lower fracture risk at the proximal humerus (HR, 0.74; 95% CI, 0.57-0.95).
Sleeve gastrectomy was the most commonly used surgical technique (45.5%), followed by gastric bypass (35.4%). A higher risk for fracture was observed in patients who underwent gastric bypass (HR, 1.70; 95% CI, 1.46-1.98) compared with control patients. There was no difference in risk observed for patients who underwent sleeve gastrectomy (HR, 0.95; 95% CI, 0.79-1.14) or adjustable gastric banding (HR, 0.95; 95% CI, 0.72-1.25).