Impact of COVID-19 on Cardio-Oncology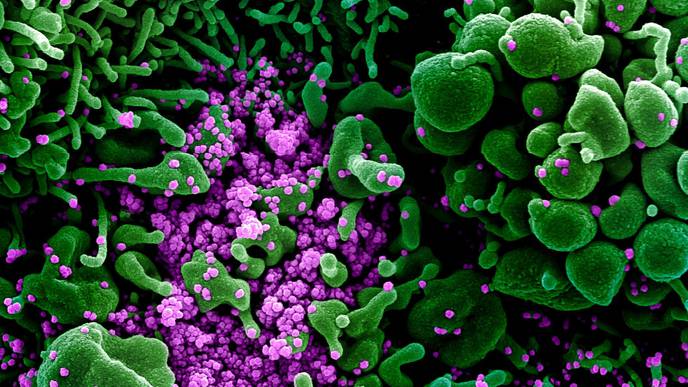 02/09/2021
Photo: National Institute of Allergy and Infectious Diseases
Cancer survivors have an increased risk of mortality from heart failure, coronary heart disease, and stroke. Lauren Baldassarre, MD, serves as the director of the Yale Cardio-Oncology program, which seeks to prevent and treat cardiovascular complications as a result of cancer treatment, and provide clinicians with tools to improve patient care in everyday practice.
In response to the COVID-19 pandemic, Baldassarre and members of the Cardio-Oncology and Imaging Councils of the American College of Cardiology shared recommendations regarding the cardiovascular care of COVID-19-positive patients. Specific concerns are also raised for patients infected with COVID-19 who are undergoing cancer treatment. The paper was published Nov. 12 in the Journal of the National Cancer Institute.
The authors outline strategies to optimize cardiac screening and monitoring. In addition, the document encourages the use of multimodality imaging and biomarkers to evaluate cardiovascular complications in cancer patients with COVID-19. Lastly, ongoing collaboration between cardiologists and oncologists is a necessity. "Although this era poses difficulty to the care of these complex patients, it has also challenged practitioners to develop unique and efficient ways to communicate, work together, and approach patient care," the authors conclude.
A second paper published Nov. 27 in the journal Cardio-Oncology evaluates the availability of medical care and supplies for patients with pre-existing cardiovascular disease and cancer. Baldassarre and members of the Cardio-Oncology International Collaborative Network conducted a multinational survey regarding preparedness during a health care crisis.