MRI-Guided Focused Ultrasound Focal Therapy Safe, Efficacious in Grade Group 2 or Higher Prostate Cancer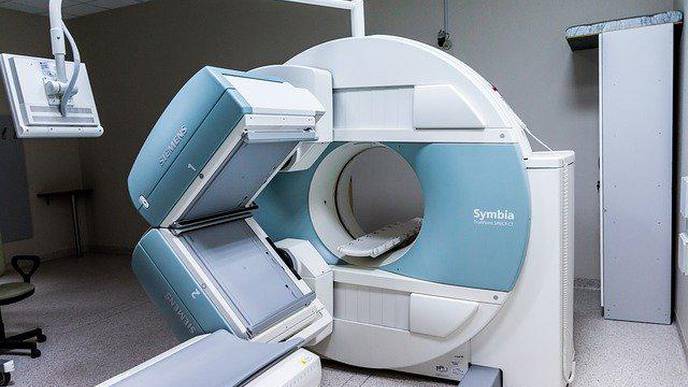 07/14/2022
Photo: Pixabay
Patients with group 2 or 3 prostate cancer who were treated with MRI-guided focused ultrasound focal therapy experienced promising efficacy and a manageable safety profile, according to the 24-month biopsy outcomes from a phase 2b study (NCT01657942) published in The Lancet Oncology.
At 6 months, 95% of patients (n = 96/101; 95% CI, 89%-98%) showed no evidence of grade group 2 or higher disease following MRI-targeted and systemic biopsy in the treated prostate gland area. Moreover, 88% (n = 78/89; 95% CI, 79%-94%) of patients had no evidence of grade group 2 or higher disease at 24 months in the treated area. At the 6-month biopsy, it was reported that 19% of patients (n = 19/101; 95% CI, 12%-28%) had newly found grade group 2 disease.
A total of 194 patients were assessed for eligibility and 101 underwent treatment. The median age patient age was 63 years. In terms of previous treatments, 52% of patients had treatment in the apex, 80% in the mid-gland, 44% in the base, and 26% had treatment directed anteriorly in the transition zone.
Moreover, 78% of patients in the trial had grade group 2 disease, with a median concentration of prostate-specific antigen of 5.7 ng/mL. Following treatment, patients had a mean decrease in PSA of –3.0 ng/mL (95% CI, –3.6 to –2.4) at 6 months and –2.6 ng/mL (95% CI, –3.3 to –2.0) at 24 months.
The mean Index of Erectile Function (IIEF) score difference was worse 24 months vs baseline with a mean score difference of –3.5 (95% CI, –5.4 to –1.6). The same was noted for mean intercourse satisfaction (–1.8; 95% CI, –2.9 to –0.8), and overall satisfaction scores (–0.8; 95% CI, –1.3 to –0.3).
Of the patients who reported having functional erections at baseline (n = 58), 69% of patients responded at the 24-month follow-up, with 45% (95% CI, 29%-62%) reporting grade 0 erectile dysfunction, 18% (95% CI, 7%-33%) reporting grade 1 events, 28% (95% CI, 15%-44%) reporting grade 2 events, and 10% (95% CI, 3%-24%) reporting grade 3 events. Between baseline and 24 months, the mean IIEF score difference was –0.16 (95% CI, –3.2 to 2.8) among patients with a score of less than 24 at baseline.
Lower urinary tract symptoms were comparable from baseline (n = 99) to 24 months (n = 79) with a mean difference of 1.1 (95% CI, 0.33-1.8), along with International Prostate Symptom Score quality of life scores which had a mean difference of 0.07 (95% CI, –0.12 to 0.27).
Overall, 18% of patients had grade 2 or lower incontinence. No patients reported having stress urinary incontinence necessitating a pad across the study period. The ICIQ-UI-SF score determined the probability of excellent urinary continence—defined as a score of less than 10—was 100% at 24 months after treatment for those who reported continence at baseline. At 24 months, overall Functional Assessment of Cancer Therapy-Prostate scores were similar compared with baseline, with a mean change of –2.6 (95% CI, –5.6 to 0.4).
Investigators observed 1 grade 3 treatment-related adverse effect (AE) of urinary tract infection related to the device or procedure but was resolved within 3 days. Grade 2 or lower common AEs were hematuria (24%) and urinary retention (15%). After treatment, urinary retention was found and resolved within 7 days. A urethral stricture was observed at 90 days and resolved after a single dilation.