New Trial Tests Chemotherapy Regimen Following Pancreatic Cancer Surgery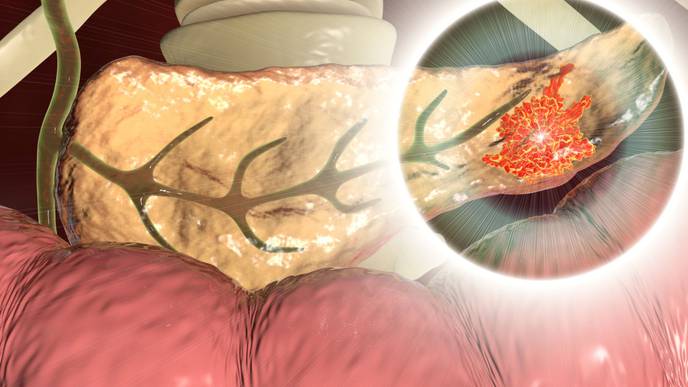 05/22/2023
"In the past, we would just watch and wait as no studies had proven beneficial to prevent recurrence," said Ahmad, University of Cincinnati Cancer Center co-director and professor of surgery in UC's College of Medicine. "However, there was a recent study in patients with advanced cancer showing the efficacy of chemotherapy drugs capecitabine and temozolomide. So we proposed and opened this combination of drugs in patients who have had surgery but are at high risk of recurrence."
In the trial, patients who have had pancreatic neuroendocrine tumors surgically removed will be randomized to two study arms. Select patients will either receive the two chemotherapy drugs or a placebo.
"The primary endpoint is to see if we can prevent recurrence of the cancer," Ahmad said. If the treatment regimen proves successful, it could lead to improved survival rates for these patients, he said.
The study has just opened at UC and aims to enroll 150 patients at sites throughout the country. Ahmad said being part of the SWOG Cancer Research Network helps advance research and patient care.  
"It allows us to open studies at hundreds of sites to help with trial enrollment," he said. "It allows us to open novel studies from other institutions so that our local patients have access to cutting edge therapy."