NJ Defends Decision to Give Smokers Vaccine Access Before General Public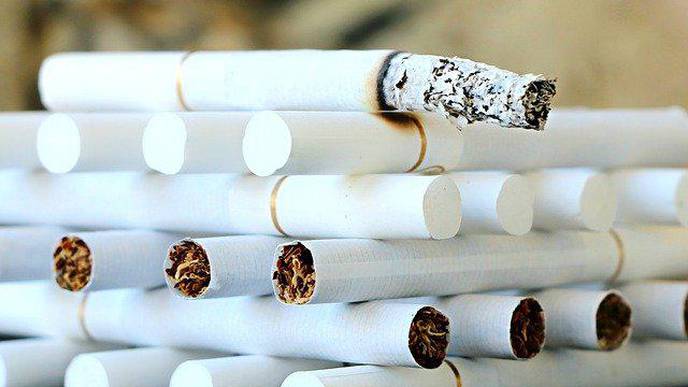 01/15/2021
One unhealthy habit is moving two million New Jersey residents to the front of the COVID-19 vaccination line.
On Wednesday, the state announced it would expand its vaccination program to include residents 65 years old or older, as well as those aged between 16 and 64 with underlying health conditions. Some of those conditions include diseases like cancer, chronic kidney disease, diabetes, heart conditions, and chronic obstructive pulmonary disease (COPD).
The largest group to qualify for the vaccines under the expansion: people who smoke (which is also the key risk factor for COPD, according to the Mayo Clinic). The decision to prioritize smokers for the highly coveted and much-anticipated shot in the arm — over professions like teachers, which interact with students and the public on a daily basis — has sparked a fiery debate.
"It's outrageous. They've chosen to put themselves in that position," Jonathan Strauss said of the priority for smokers. "To put someone on the list — ahead of these people that are volunteering to put their health on the line — because they have chosen to put themselves in a particular medical condition is outrageous."
At Wednesday's briefing, state Health Commissioner Judith Persichilli said that "smoking puts you at significant risk for an adverse result from COVID-19."
Persichilli also said that seniors have accounted for 80 percent of coronavirus deaths in the state. Two-thirds of the total number of those who have died had one or more underlying conditions.
The state health department amped up its defense Thursday, saying New Jersey was simply following CDC guidance that lists smoking as a condition that puts people at increased risk of severe illness from the virus. It is also aware of the controversy, a spokeswoman said.
"Nicotine is one of the most powerful addictions. Smoking put individuals at higher risk for more severe disease. If an individual who smokes gets COVID, they get sicker much quicker," NJ Department of Health Director of Communications Donna Leusner said in a statement Thursday.
"Our goal is to save as many lives as possible and to promote vaccination among the highest risk groups," she added. "Smoking is the leading cause of preventable death in the US as well as in NJ (except for COVID-19). We encourage anyone who smokes to quit, and to seek support through our Quitline."
The state's COVID website does not break out COVID mortality rates by underlying conditions like New York's. New York's website does not list smoking itself as a comorbidity, but does include diseases connected to smoking among its comorbidities. To date, more than 91 percent of New York's COVID deaths have involved at least one comorbidity, with hypertension being the most common.
Some agree with New Jersey's decision to protect smokers, saying that it still puts them at increased risk for COVID, so they should get the shot.
"Even if it is your decision, at the end of the day, you're high risk. If you are a smoker, it's like saying you have breathing problems, you have asthma," said Alondra Cepeda. "It is up to them? Yes, but at the end of the day, you are high risk."
Officials said no documentation of age or a condition are required to register, which can be done through the state website.