Norwalk Hospital Offers New Radiation Therapy for Prostate Cancer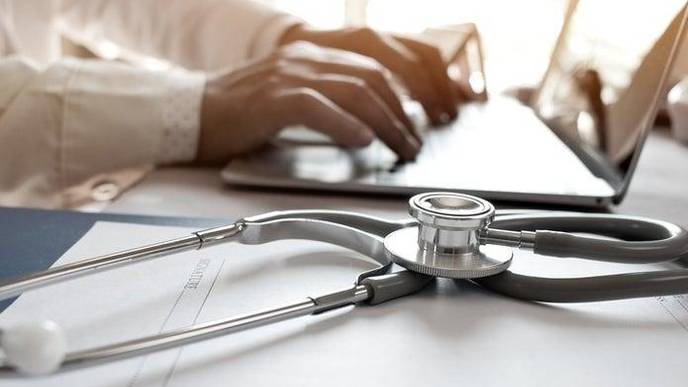 11/20/2020
Photo: Shutterstock
Norwalk Hospital now offers accelerated hypofractionated radiation therapy for prostate cancer to decrease overall treatment time and lower the risk of treatment side effects for patients. Prostate cancer patients who meet criteria for accelerated hypofractionated radiation therapy can complete treatment in five days and achieve the same or better results, compared to 25 to 45 treatment sessions over five to nine weeks with conventional radiation therapy.
Accelerated hypofractionated radiation therapy — also called precision stereotactic body radiation therapy (SBRT) — safely delivers high doses of radiation during each treatment session. Each treatment session lasts about five minutes. The radiation beams precisely target the prostate cancer and spare nearby healthy tissue to reduce the risk of side effects such as urinary incontinence and impotence. Norwalk Hospital also uses a biodegradable rectal spacer with this new radiation technique to protect healthy tissue and preserve a patient's bowel, urinary, and sexual function.
"Accelerated hypofractionated radiation therapy is convenient for prostate cancer patients because they can complete a full course of treatment in just five days, which means they need to take less time away from their daily activities and work than with conventional radiation therapy," said Dr. Margo Shoup, senior vice president and system chair of the Nuvance Health Cancer Institute. "In addition to the latest treatment options, Norwalk Hospital has a dedicated genitourinary oncology team that specializes in caring for patients with prostate cancer."
"Norwalk Hospital is proud to offer accelerated hypofractionated radiation therapy for prostate cancer — one of the most advanced prostate cancer treatments available today. This sophisticated non-invasive outpatient technology delivers highly focused beams of radiation with such precision that we can safely condense nine weeks of treatment into five days. Results include cure rates that are equal to surgery and other forms of radiation treatment, low rates of urinary incontinence, and high rates of potency preservation," said Dr. Daniel Shasha, chief of radiation oncology for Norwalk Hospital, radiation oncologist at Memorial Sloan Kettering Cancer Center.
Prostate cancer is the second most common cancer among American men. There is a 1 in 9 chance that a man will develop prostate cancer during his lifetime. Treatment for prostate cancer depends on the individual and may include radiation therapy, surgery, hormonal therapy, or chemotherapy.