Oncologists Determining Best Plan for Patients During COVID-19 Pandemic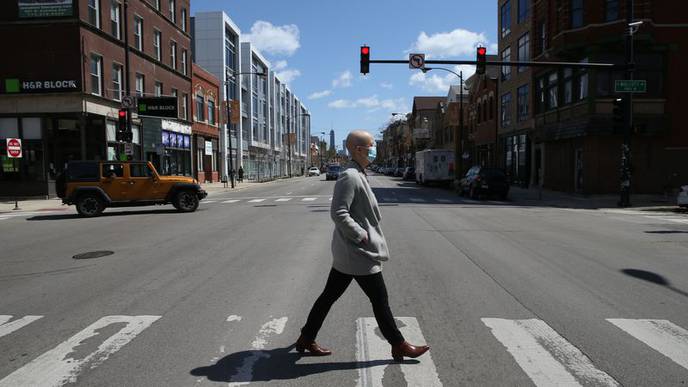 04/13/2020
Photo: Antonio Perez/Chicago Tribune
As the coronavirus pandemic intensified, so did Catherine Payne's strategies for avoiding infection while undergoing chemotherapy.
The 33-year-old West Town woman was diagnosed with stage 3 breast cancer in November and began treatment soon after, suppressing her immune system.
What started as avoiding the gym, air travel and limiting contact with anyone who felt ill turned into a full-blown quarantine, Payne said.
And visitor restrictions at Northwestern Memorial Hospital meant her fiance could drive her to and from treatment but could not sit with her during her infusion to keep her company, bring food and lend support.
"You feel very isolated," she said.