Potential Novel Treatments for Advanced-Stage Lung Cancer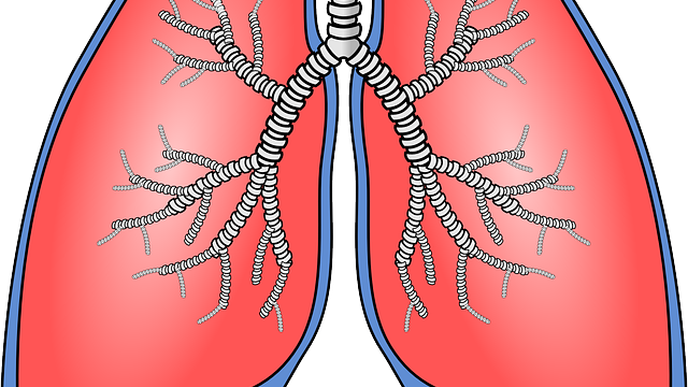 04/19/2022
Photo: Pixabay
Lung cancer incidence and mortality in the U.S. continue to decline by about 2% a year. Still, lung cancer continues to be the deadliest cancer in the U.S. as well as worldwide, with an estimated 235,760 new cases and 131,880 deaths from the disease in 2021, according to the American Cancer Society. Based on the annual National Cancer Institute's Surveillance, Epidemiology, and End Results Program, the majority of lung cancers identified at the time of diagnosis are still advanced-stage cancers, with an overall estimated five-year survival for all comers of only 19%.
With recent updates in cancer screening recommendations, there are concerted efforts to diagnose lung cancers earlier, where more treatment options exist. However, for patients with advanced-stage lung cancers, multimodality options — including chemotherapy, immunotherapy, radiation and, in some cases, surgery — are the mainstay of treatment. "Fortunately, treatments in this area are advancing," says Janani S. Reisenauer, M.D., a thoracic surgeon at Mayo Clinic in Rochester, Minnesota. "Mayo Clinic is actively participating in multiple neoadjuvant immunotherapy trials to assess response rates and operability in patients with advanced-stage lung cancer."
Robotic Bronchoscopy & Gene-Mediated Immunotoxicity
The robotic bronchoscope is an ultraslim 3-millimeter catheter that allows the bronchoscopist to visualize the airways directly and steer the bronchoscope to 99% of the lung tissue. This technology is currently used for sampling techniques to diagnose lung cancer.
"With the advent of robotic bronchoscopy, proceduralists now have a safe, stable, and accurate platform to reach almost any area in the lung," says Dr. Reisenauer. "Although the initial intent was for biopsy alone, this platform could pave the way to change lung cancer management paradigms. The novel arena of bronchoscopic and other targeted therapies for both early- and late-stage lung cancer is constantly evolving. The landscape may be completely different in a decade as not only procedural but also pharmacologic treatments evolve. The coalescence of the two treatments in this trial is only the beginning."