Psychiatric Outcomes of Biologics for Severe Asthma During COVID-19 Pandemic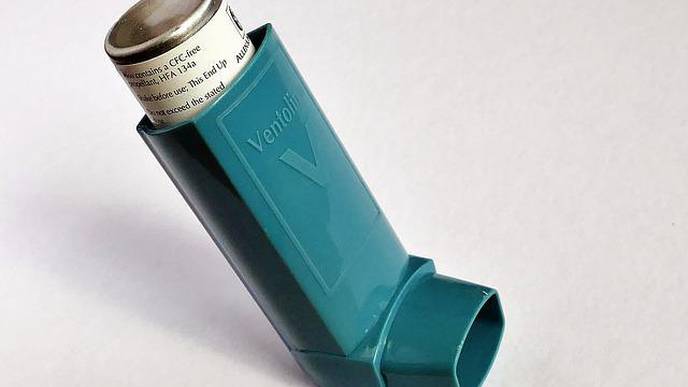 07/28/2022
Photo: Pixabay
In patients with severe asthma, disease management, perceived stress, anxiety, and symptoms of depression all improved after the initiation of biologics — even during the COVID-19 pandemic. These were among study findings recently published in Respiratory Medicine.
Previous studies show psychiatric comorbidities of anxiety, depression, and suicidal risk are more common in patients with asthma and other respiratory diseases compared with the general population. Current studies during the COVID-19 pandemic reveal elevated psychiatric risks among patients with asthma. In this investigation, which took place during the COVID-19 pandemic, researchers sought to examine real-world frequency of depression, anxiety, and suicidal risk in patients with severe asthma treated with biologics.
Researchers conducted an observational investigation of 90 patients (53.92±15.92 years of age; 64% female) with severe asthma enrolled in this study between July 2020 and June 2021. Study participants were treated with biologics (benralizumab, n=30; mepolizumab, n=27; omalizumab, n=33). Patients were evaluated at the beginning of treatment (T0) and after 16 weeks (T16) for disease control and psychological conditions at 2 medical institutions in Italy. Patients began biologic treatment before the pandemic, and the 16-week treatment ended during the pandemic.
All parameters observed improved by T16 with all biologics. Asthma control was measured by the Asthma Control Test (ACT). Psychiatric outcomes were measured by 3 self-administered questionnaires: the Hospital Anxiety and Depression Scale for Anxiety (HADS-A); the Hospital Anxiety and Depression Scale for symptoms of depression (HADS-D); and the Perceived Stress Scale (PSS). The effect of COVID-19 on these patients was evaluated during psychological counseling interviews; these showed that although fear of contracting COVID-19 because of asthma was prevalent, patients claimed not to have worse asthma symptoms or difficulties accessing medical care and said they felt protected by the asthma treatment they were receiving.
There was no perceived change in suicidal risk from T0 to T16 and only 1 patient was diagnosed with such risk. Researchers concluded that, "there was a significant improvement in disease management, perceived stress, anxiety and depressive symptoms, following treatment of 16 weeks with biological therapy during the pandemic, independent from the type of biologics used." They added that psychological counselling is a worthwhile treatment for patients with respiratory disease.
Study limitations include the observational nature not allowing for causality, and the underpowered sample size particularly in the assessment of suicidal risk.