Real-World Treatment Patterns & Outcomes in Previously Untreated Mantle Cell Lymphoma: Findings From a Retrospective Study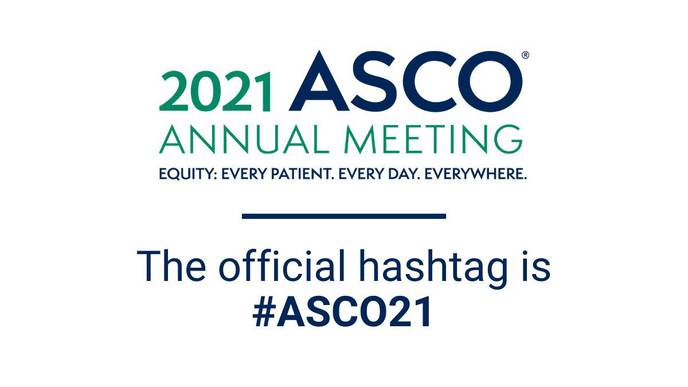 06/07/2021
Photo: ASCO
Key Points:
Real-world data show bendamustine-rituximab is the most commonly used first-line treatment in patients with MCL treated in community-based U.S. practices. There is some discrepancy between actual patterns of care and recommendations based on clinical trials.
Older age and high-risk disease features are associated with worse real-world outcomes in patients with previously untreated MCL.
Mantle cell lymphoma (MCL) is a rare type of B-cell non-Hodgkin lymphoma occurring at an annual rate of one case per 200,000. During his 2021 ASCO Annual Meeting presentation, Peter Martin, MD, of Weill Cornell Medicine, reported on the results from a retrospective real-world study of a large cohort of patients with MCL, the purpose of which was to "retrospectively characterize first-line treatment patterns and outcomes in a large cohort of U.S. patients with MCL captured in a nationwide electronic health record–derived database" (Abstract 7504). The current first-line standard of care in younger patients with advanced MCL is chemoimmunotherapy with or without autologous stem-cell transplantation (SCT), while bendamustine-rituximab (BR) and rituximab plus cyclophosphamide, doxorubicin, vincristine, and prednisone (R-CHOP) are recommended for older patients, Dr. Martin noted.
Highlighting the importance of real-world studies, Discussant Brian K. Link, MD, of the University of Iowa, said that patterns-of-care and outcomes studies can be helpful for defining unmet needs. "They're useful for identifying which patients are least well served despite the receipt of currently available regimens, and they're useful for identifying which useful treatments appear least available to patients," he said. "Personally, I find it very challenging to make any confident conclusions about best treatments from real-world evidence. Nonetheless, there is a substantial appetite for real-world evidence."
The study, spanning January 2011 to January 2021, included 4,216 previously untreated adult patients with MCL in the United States who received treatment at approximately 280 cancer clinics in a predominantly community oncology setting (87%). Inclusion criteria were a confirmed MCL diagnosis, age 18 or older at the time of diagnosis, and having attended at least two clinical visits.
"Real-world treatment patterns did not necessarily mimic recommendations based on clinical trials," Dr. Martin said. "Among younger patients, cytarabine was used in roughly 30% of all patients and did not notably change over time. Among older patients, BR was the most common treatment regimen increasing to roughly 50%, and approximately 65% received BR or R-CHOP."
Multivariate analysis showed that older age and high-risk disease features were associated with worse outcomes in the real world. In addition, rituximab maintenance was independently associated with superior real-world time-to-next-treatment (rwTTNT) and overall survival (OS), while in patients younger than age 65, SCT was associated with superior rwTTNT and OS.
"Collectively, these data highlight the need to develop treatment regimens that can be delivered effectively in routine and community practices, and we believe that treatments may not need to be centered around SCT or intensive therapies in young patients," Dr. Martin said.
Dr. Link highlighted several other findings from the study and noted that the results point to a low OS in MCL (68% at 36 months; 78% in patients younger than age 65; and 62% in patients older than age 65). "Further analyses need to help us understand the relative contributions of MCL to the increased mortality in those older versus just age-related comorbidities," he said. "I would also speculate that survival was likely higher during the end of this era than at the beginning of the era, and the database should be used to evaluate the infiltrative use of novel agents such as BTK inhibitors, immunomodulatory imide drugs, and Bcl-2 inhibitors, and consider the relative contributions of therapies beyond just first line." He also noted that ongoing cooperative group trials, including EA4151 (NCT03267433) and EA4181 (NCT04115631), will help address the importance of cytarabine and SCT in the management of fit patients with MCL, while the Triangle Trial and E1411 (NCT01415752) will help address the optimal strategy in the maintenance setting. "When those results are known, it becomes clear from Dr. Martin's study that educational campaigns will be important for diffusing the lessons learned," Dr. Link said.