This Treatment Could Relieve Patients with LPHS Pain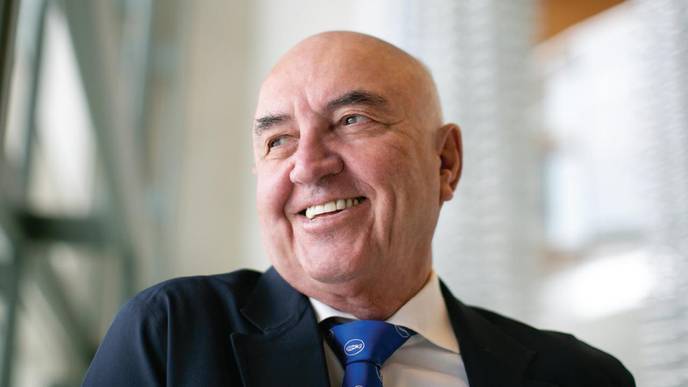 03/02/2020
Two years ago, Kristin Meurrens' life was nearly over because she was considering ending it. At 37, the mother of two was in constant debilitating pain that no doctor had been able to effectively understand and treat.
She likens the bladder pain to being both electrocuted and passing kidney stones. Countless CAT scans came back negative. Seeking relief, Meurrens was admitted to the hospital every two weeks or so. Opioids took the edge off, though doctors became suspicious.
"They treated me like a drug seeker and it was just a terrible situation to have doctors not believe that you were in any sort of pain," she says. "I was very suicidal at the time. The pain medication had taken its toll not only on my body, but also my mind. I wasn't really living any sort of life. I was lying in my bed 24 hours a day."
Meurrens had experienced intermittent pain since her first menstrual period, eventually undergoing a hysterectomy at age 32 — but the pain continued. She had plans for bladder removal surgery in July 2017 when she discovered Dr. Hans W. Sollinger, a kidney and pancreas surgeon and professor of surgery in the University of Wisconsin School of Medicine and Public Health.
"He pretty much saved my life," Meurrens says.
Her symptoms were, in part, attributed to a condition called Nutcracker syndrome. One of the veins running from the kidney was compressed between two other blood vessels, causing the blood flow to back up and the vein to bulge.
She connected with Sollinger through a Facebook group for Nutcracker syndrome sufferers. By chance, Sollinger had developed a reputation for treating a rare and little-known malady called loin pain hematuria syndrome, or LPHS.
Within a month of contact, Sollinger tested Meurrens for LPHS and she had an operation that ended her pain completely.
Sollinger, who retires in March after almost 40 years at UW Health University Hospital and the UW School of Medicine, has changed — and saved — the lives of LPHS sufferers.
First documented in 1967, the syndrome has been called the worst pain in modern medicine. It affects just 0.012% of the U.S. population but 70% of sufferers are women. While LPHS treatment was only on the periphery of Sollinger's research until four years ago, his work in this area has given rise to UW Health's Loin Pain Hematuria Syndrome Clinic, considered one of the best in the world.
Sollinger came to Madison in 1975 from Munich as a medical doctor interested in anti-rejection technology for organ transplants. He had toyed with the idea of becoming a professional ski racer, but a dean in Germany convinced him that transplant surgeons had brighter career prospects. Sollinger planned to stay a year in Madison. But after completing his surgical training here and a doctorate through the University of Munich, he joined the UW School of Medicine faculty in 1980 with a specialty in pancreas transplants for diabetics. His adopted brother had been diagnosed with Type 1 diabetes at age 7 and later died in 1980 following a kidney-pancreas transplant to treat the condition. Early in his career, Sollinger developed a groundbreaking technique that slashed the mortality rate for pancreas transplants from 40% to just 5%. To date, Sollinger has performed about 1,000 simultaneous kidney-pancreas transplants, quite possibly more than any other surgeon.
His association with LPHS began in 1995, around the time Sollinger became chair of the organ transplantation division at the UW School of Medicine (a position he remained in until 2009). A colleague and kidney specialist walked into his office to ask a favor. A patient of his suffered tremendously from LPHS and was unable to go on. He asked Sollinger to perform an autotransplant — removing the kidney on the afflicted side and replacing it in a different position — as a last-ditch effort. Sollinger agreed. It wasn't his first kidney autotransplant, but it was his first for LPHS.
"I don't have a lack of confidence," says Sollinger, now in his mid-70s, in a thick German accent. "I said, 'Of course I'll do that.' The moment he was out the door — and that was before Google — I jumped over to my bookrack, pulled my big nephrology book out and read up on loin pain hematuria syndrome."
He says he also consulted a surgeon in Toronto who had had success with autotransplants as a means to address LPHS. The test for LPHS, first conducted abroad, is now done at the UW Health clinic to help determine whether a patient is a good candidate for the surgery.
LPHS causes excruciating pain around one kidney that radiates toward the front, over the bladder and on one or both sides of the groin. About 80% of LPHS sufferers have some red blood cells in their urine — a condition known as hematuria. Some LPHS sufferers have Nutcracker syndrome and may also pass kidney stones. Due to the syndrome's rarity, there's no conclusive evidence of its cause.
"These patients go from doctor to doctor and at the end, they are being very often labeled as Munchausen [syndrome patients]," Sollinger says, referring to what has come to be called "factitious disorder imposed on self" in patients who claim an illness they don't have.
"If they're lucky, [an LPHS sufferer] ends up with a well-meaning pain specialist. They're being put on oxycodone, fentanyl patches and hopefully managed pain-wise very well, but they are not being cured."
Sollinger acknowledges that "the treatment of LPHS is by no means established." He says his opinions are his own and may differ from that of other physicians.
Sollinger performed the autotransplant on a patient referred to him by a kidney surgeon. Sollinger removed the kidney and the ureter, a 10- to 12-inch duct that transports urine to the bladder, flushing them with a cold solution and replacing them lower in the abdomen. In the process, the nerves surrounding the kidney and the ureter are severed permanently.
"When I saw the patient 14 days later, she was among the happiest patients I ever saw. Her pain was totally gone," he says. "So as word got out that [I] had done an autotransplant, I got about one or two referrals a year from 1995 to 2010 or so. This was just a little sideshow to my transplant activity."
Sollinger credits part of his success in treating LPHS to extensive screening interviews with patients who had been dismissed by many other doctors — and a little life experience.
"As a skier, you train very often in summer on a glacier, and at that time we didn't know about hydration, so in my first year of medical school I had four kidney stones," Sollinger says. "So when I listened to my first six to eight [LPHS] patients, when they told me about the nature of the pain, I thought to myself  … that sounds like my kidney stones. It's not the kidneys, it's the ureter. When I interviewed these patients — and these were long, long interviews — I realized this pain is just like my pain. Taking a good history, taking time for these patients was extremely important."
In 2014, Sollinger published a case study in the American Journal of Kidney Disease on his experience treating LPHS. Not long after, a colleague shared that he'd prescribed Cialis to a male LPHS patient for erectile dysfunction. The patient's LPHS quickly abated.
"This was the moment where a lightbulb went on in my head," Sollinger says. "Cialis is known to relax the smooth muscles of the ureter and has been used by urologists to relieve pain associated with kidney stones. This meant that the pain of LPHS originated in the ureter, not the kidney, as had been thought."
Sollinger ran immediately to the urology department and requested they sedate an LPHS patient and fill the ureter of her afflicted side with a long-acting local anesthetic.
"The first patient woke up, I mean, she had tears in her eyes. She said, 'I have had this pain for 18 years. I am normal now,' " Sollinger says. This procedure became known as the UW-LPHS test.
The UW-LPHS test not only determines good candidates for an autotransplant and provides LPHS sufferers with complete pain relief for the first time in years, it also prevents unnecessary and ineffective surgeries. Sollinger says 85% of those who undergo the UW-LPHS test are autotransplant candidates. And while early results indicate that 95% LPHS sufferers have experienced relief a year after autotransplant surgery, longer-term outcomes are still under investigation.
Sollinger says he's had patients downhill skiing two months after the surgery and another completed a half Ironman triathlon six months later. But he says recovery from the surgery can take longer — up to a year.
In 2016, a young patient came to Sollinger. In an attempt to treat her Nutcracker syndrome symptoms, doctors had inserted metal stents to widen a blood vessel. After an eight-hour autotransplant during which Sollinger also removed the metal coils, the patient recovered fully. Her ecstatic mother shared the experience with a group on Facebook.
"Unbeknownst to me, she put the whole story out … and that opened the floodgates," Sollinger says.
Patients began to contact Sollinger. His department arranged for phone interviews to screen patients for the UW-LPHS test. The demand became so great that UW formed one of the first LPHS clinics in the country and is now a leader in the field. About 80 LPHS autotransplants have taken place at UW Hospital since 2016 on patients from nearly 40 states. Patients from several countries — including Peru, France, England, Germany, Norway and Israel — have inquired about undergoing the surgery here. So far one German national has made the trip and had the operation.
"I think Hans really took the time to listen to these patients and understand what they're going through and think carefully about how he can really improve their quality of life, and not many people do that," says Dr. Robert Redfield III, assistant professor in the UW School of Medicine's Department of Surgery in the Division of Transplantation. "It takes a pioneer to be able to make that leap and he's done that throughout his career."
Redfield, mentored by Sollinger, has taken over his LPHS work.
"I really have never met another doctor that showed as much compassion as that man did to me," Meurrens says about Sollinger. "When you have a doctor as brilliant and as intelligent as he is, they usually don't come equipped with bedside manners at all, but he had the best of both worlds there."