Tackling COVID-19: Ongoing Drug Development Efforts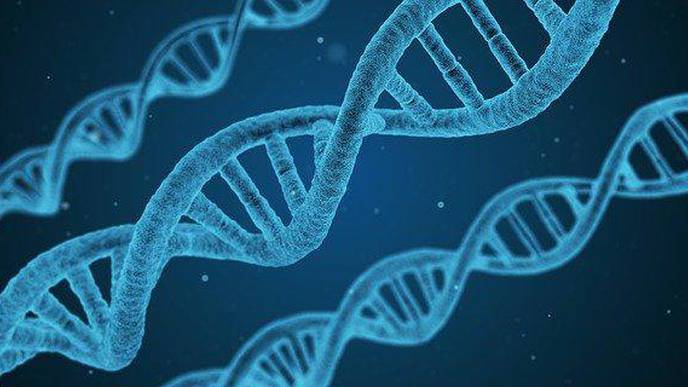 04/03/2020
Whilst the world waits for an effective COVID-19 vaccine to be developed, approved and made available globally, pharmaceutical companies are working in parallel to establish if existing approved or experimental drugs have the potential to be repurposed to treat patients infected with the novel coronavirus SARS-CoV-2.

Here we take a look at some of the drugs currently undergoing preclinical and clinical development for COVID-19.
AbbVie
Intervention: Lopinavir/ritonavir

In clinical stages of development

AbbVie has partnered with the Chinese Health Authorities to aid in the execution of >15 ongoing randomized clinical trials and four cohort studies investigating the use of lopinavir/ritonavir for treatment of COVID-19.In addition, AbbVie is also working with the World Health Organization (WHO), the U.S. National Institutes of Health (NIH), and the Chinese Center for Disease, as well as other health authorities to establish the efficacy and safety of lopinavir/ritonavir for treatment of COVID-19. Sunnybrook Health Sciences Centre are collaborating with AbbVie to conduct a Phase 2, adaptive, randomized, open-label, controlled clinical study as part of the global SOLIDARITY trial. The study anticipates 440 participants who will be randomized to receive either standard of care, or the study medication plus standard of care, while hospitalized for COVID-19.
Previous screening of approved drugs found that lopinavir, a human immunodeficiency virus (HIV) Type 1 aspartate protease inhibitor, had in vitro inhibitory activity against SARS-CoV, the virus that causes SARS in humans. To increase the plasma half-life of lopinavir, ritonavir is used in combination, as it can inhibit cytochrome P450, preventing lopinavir's rapid metabolism.

AbCellera & Lilly
Intervention: Antibody drugcandidates

In discovery/ preclinical stages of development

AbCellera and Eli Lilly have entered into an agreement to co-develop antibody therapeutics for the treatment and prevention of COVID-19. AbCellera have screened >5 million immune cells to identify ones capable of producing functional antibodies that enabled the patient to neutralize SARS-CoV-2 and consequently recover from COVID-19. As a result of this screen, 500 unique fully-human antibody sequences were identified. These antibodies will be screened to determine an even smaller number of the most promising antibodies capable of neutralizing SARS-CoV-2.
Ascletis Pharma
Intervention: Ganovo® (danoprevir)

In clinical stages of development

Ascletis recently announced the results of its clinical study using Ganovo® (danoprevir) in combination with ritonavir to treat naive and experienced COVID-19 patients. Eleven participants were enrolled in the study and results were published March 24, 2020 in medRxiv.*After 4 to 12-day treatment with danoprevir and ritonavir, all participants enrolled (two naive and nine experienced) were discharged from hospital as they met all four of the following conditions: (i) normal body temperature for at least 3 days; (ii) significantly improved respiratory symptoms; (iii) lung imaging shows obvious absorption and recovery of acute exudative lesion; and (iv) two consecutive RT-PCR negative tests of SARS-CoV-2 nucleotide acid.The study showed that danoprevir in combination with ritonavir was safe and well tolerated in all COVID-19 participants.
Ganovo®(danoprevir) is an oralhepatitis C virus (HCV) protease inhibitor. During the novel coronavirus (SARS-CoV-2) life cycle, chymotrypsin-like protease can cleave the viral polyprotein to form the RNA replicase-transcriptase complex, which is vital for viral transcription and replication. The proteases of HCV demonstrated similar function as SARS-COV-2. Therefore, protease inhibitors are hypothesized to possess therapeutic potential against COVID-19.

Gilead

Intervention: Remdesivir

In clinical stages of development
Gilead is working to assess the safety and efficacy of remdesivir as a potential treatment for adult patients with COVID-19. Recruitment begin in March 2020 and two studies are currently underway. The first study is designed to evaluate the safety and efficacy of a 5-day and 10-day dosing duration of remdesivir, in addition to standard of care, in patients experiencing severe symptoms of COVID-19. The second study will assess the safety and efficacy of the same dosing schedule as the first study, in addition to standard of care in patients with moderate symptoms of COVID-19, compared with standard of care alone. The studies are Phase 3, randomized, open-label, and are being conducted at multiple centers.

Remdesivir is nucleoside analog with a broad spectrum of antiviral activities against RNA viruses. Previous research has demonstrated its activity againstepidemic and zoonotic coronaviruses usingin vitro and in vivo models. Its proposed mechanism of action is that is can inhibit RNA polymerase activity by incorporating itself into RNA. Once incorporated into the RNA strand, additional nucleotides cannot associate, terminating transcription.

Regeneron & Sanofi
Intervention: Kevzara® (sarilumab)

In clinical stages of development

Regeneron is investigating the potential of Kevzara® (sarilumab) in collaboration with Sanofi, for the treatment of severe and critical hospitalized patients with COVID-19. ThePhase 2/3 trial is US-based multi-center, double-blind, adaptive study consisting of two parts estimated to enroll 400 participants. The first part will be conducted in patients with severe COVID-19 infection and is designed to establish the impact of sarilumab on fever and the participants' need for additional oxygen.The second part of the trial will assess the improvement in longer-term outcomes including preventing death and reducing the need for mechanical ventilation, additional oxygen and/or hospitalization.

Sarilumab is a fully-human monoclonal antibody. It works by inhibiting the signaling of a cytokine called interleukin-6 (IL-6) by binding to and blocking its receptor. There is speculation that IL-6 may be fueling overactive inflammatory responses within the airways of COVID-19 patients who are particularly badly affected.
Takeda

Intervention: TAK-888 (anti-SARS-CoV-2 polyclonal H-IG)

In preclinical stages of development

Takeda has initiated the development of an anti-SARS-CoV-2 polyclonal hyperimmune globulin (H-IG) referred to as TAK-888 for the treatment of infected, high-risk patients with COVID-19. Hyperimmune globulins are plasma derived-therapies that have previously demonstrated efficacy in the treatment of severe acute viral respiratory infections, and therefore may be a potential treatment option for COVID-19. In parallel, they are also investigating whether approved and/or investigational products could be repurposed as effective treatment options for COVID-19 patients.

TAK-888's activity is based on concentrating the pathogen-specific antibodies from recovered patient or vaccinated donor plasma. By transferring these antibodies to a new patient, it may assist the recipient's immune system ability to fight the SARS-CoV-2 infection. Initially, due to low numbers of suitable plasma donors, Takeda will produce the investigational therapy within its manufacturing facility to enable testing.