The COVID-19 Pandemic & the Transformation of Telehealth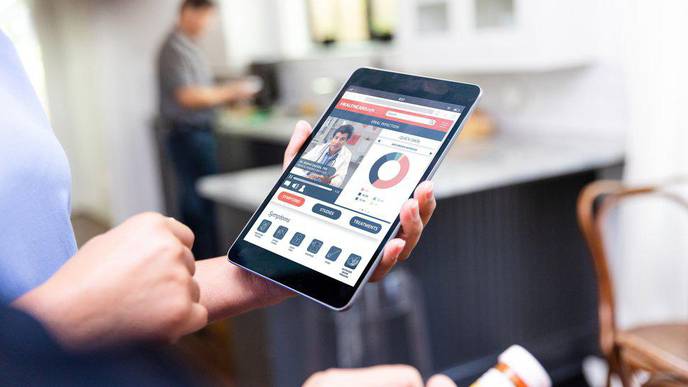 06/02/2020
Photo: Getty Images
Since the COVID-19 pandemic began, it's been expected to drive notable growth in telehealth. The remote delivery of clinical services via telecommunications technology, telehealth allows patients to "visit" health care providers while avoiding the in-person contact that may put them at risk of coronavirus transmission. Telehealth also helps meet the need for expanded health care resources during the pandemic. Federal and state governments and private health insurers have taken action to increase access to telehealth during the crisis.
New data from March, when the pandemic was escalating rapidly in the United States, shows that the expected growth of telehealth has been coming to fruition. The source of the data is FAIR Health's Monthly Telehealth Regional Tracker, a free service launched in May that uses our repository of over 31 billion private health care claim records – the nation's largest such database – to track how telehealth is evolving on a monthly basis. The tracker features an interactive map of the four U.S. census regions that allows the user to view an infographic on telehealth in a specific month in each region, or in the nation as a whole. The data represents the privately insured population, excluding Medicare and Medicaid.
Rapid Growth
According to the tracker, telehealth claim lines increased 4,347% nationally, from 0.17% of medical claim lines in March 2019 to 7.52% in March 2020. (A claim line is an individual service or procedure listed on an insurance claim.)
In an indication that the growth was related to the COVID-19 pandemic, the increase was even greater in the Northeast – the region of the country where the pandemic hit hardest in March. Telehealth claim lines grew by 15,503% there, from 0.07% of medical claim lines in March 2019 to 11.07% in March 2020. Telehealth growth as a percentage of medical claim lines in March was likely due not only to more telehealth visits, but to fewer elective procedures due to widespread restrictions around the country as well.
Another sign that growth in March was related to the pandemic is that telehealth growth from February 2019 to February 2020 – when there were still relatively few COVID-19 cases – was substantially lower. Nationally, the increase as a percentage of medical claim lines in that period was 121 percent; in the Northeast, it was 174 percent.
Telehealth grew markedly from March 2019 to March 2020 in other regions as well: In the West, the increase as a percentage of medical claim lines was 1,986%; in the Midwest, 2,842%; and in the South, 3,427%.
Rural vs. Urban Areas
Nationally and in the Northeast, both urban and rural areas saw major increases in telehealth utilization. But in both the nation and the Northeast, telehealth continued to account for a greater share of medical claim lines in urban than rural areas in March 2020, as it did in March 2019.
Other regions saw a similar pattern except for the Midwest, where telehealth had a greater share of medical claim lines in rural than urban areas in March 2019 before changing to urban predominance in March 2020.
Changes in Diagnoses
Other notable findings of the Monthly Telehealth Regional Tracker concern diagnoses. From March 2019 to March 2020, acute respiratory diseases and infections decreased as a percentage of telehealth claim lines nationally and in all regions except the West.
In a typical March, there is a drop from February in acute respiratory diagnoses as a result of the seasonality of influenza, but this drop from March to March may indicate that many people with acute respiratory symptoms, fearing they had COVID-19, preferred this year to see a physician in person.
Nationally and in every region except the West, hypertension – or high blood pressure – appeared among the top five telehealth diagnoses in March 2020 even though it did not in March 2019 or February 2020. This may indicate increased blood pressure issues for people related to greater stress during the pandemic. Another factor may be increased telemonitoring of patients with hypertension to obviate the need to be monitored in a physician's office.
In this period of change due to COVID-19, the Monthly Telehealth Regional Tracker opens a window into how telehealth is being transformed. Through it, we will continue to monitor changes in telehealth in the coming months.