"Tip of the Iceberg": The Impact of COVID-19 Long-Haulers on Radiology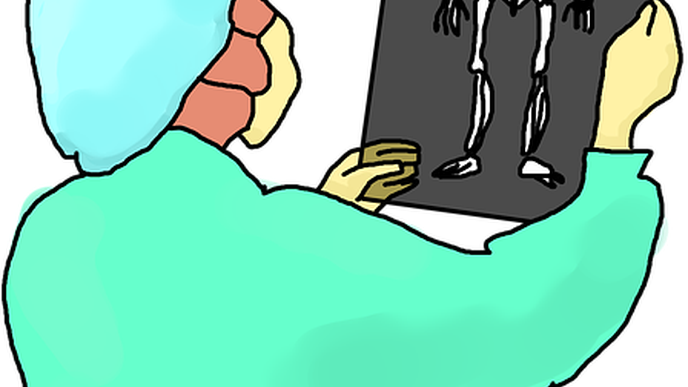 04/22/2021
Patients who have long-lasting, lingering symptoms of COVID-19 could present a growing impact on imaging services.
COVID-19 vaccine rates may be rising, but the pandemic hasn't gone anywhere. But, it isn't just the virus that's lingering – many previously infected patients are still feeling the effects of the disease.
Diagnosing COVID-19-positive patients during the early stages of the pandemic put a heavy weight on radiology, and, according to Lillian Chiu, M.D., a radiologist with New York Medical College, if more patients become "long-haulers," patients who experience long-lasting symptoms, that pressure on radiologists and imaging services could increase.
In a poster presented during the American Roentgen Ray Society (ARRS) 2021 Virtual Annual Meeting, a team led by Chiu laid out how a continued pandemic could affect radiology and what departments and imaging clinics can do to prepare themselves.
The body of knowledge around COVID-19 is continuing to grow, and the past year has already shown that radiology services are critical to proper patient care, the team said.
"Although we continue to know little of this disease and the short- and long-term effects, we expect there will be increased utilization of radiology imaging studies to help define complications and long-term sequela of COVID-19," they said.
That uptick could appear in a variety of areas, including brain and cardiac images, as well as follow-up studies for lung disease complications.
COVID-19 "long-haulers" are largely outliers among patients who recover. Instead of overcoming the classic viral symptoms – cough, shortness-of-breath, and fatigue – within two-to-six weeks, these individuals either have sustained or recurring symptoms for months. These problems can include those characteristic symptoms, as well as the chest and joint pain, arrhythmias, brain fog, headache, loss of taste or smell, and sore throat. Results from one Italian study, they said, revealed that 87.4 percent of patients reported at least one lingering symptom.
Most of these patients are over age 50 and do have additional co-morbidities, such as high blood pressure, obesity, chronic psychiatric conditions, and immunosuppressive disease, the team said. In many cases, they will need more and lengthier rehabilitation with up to 50 percent needing hospitalization. They also experience reduced quality of life accompanied by depression, anxiety, and post-traumatic stress disorder, the team said.
And, these problems are showing no signs of slowing.
"The effects we are seeing may only be the tip of the iceberg," they said.
With lingering impacts on patients comes the potential lingering impact on radiology. From Day One, radiology has played a vital role in diagnosing, managing, and monitoring COVID-19 patients, and the economic toll has been substantial. Most outpatient imaging clinics saw their volumes plummet by roughly 50 percent in March 2020 with mammography and elective services being the most drastically affected.
The pandemic also changed the way radiologists work with many pivoting to working from home during the height of the outbreak. While this provided for greater levels of safety, the team said, it also created distance between radiologists and imaging staff.
Even though most healthcare facilities have pushed to return to providing services in a pre-pandemic way as much as possible, the horizon isn't clear. Consequently, radiology practices must be prepared for potential increases in caseloads and a swell of requests from referring physicians, the team said.
"As cases continue to rise around the country and the globe, the number of long haulers may increase," they said. "As the COVID-19 pandemic continues, radiology departments and leaders must adapt and prepare for the future. Organizations that plan for negative scenarios will be able to adapt and recover more easily."
Overall, Chiu's team said, those preparedness plans should take staffing, equipment availability, and inter-departmental collaborations into account. They should also evaluate their cybersecurity measures and create plans for how to handle any sudden influx of imaging volume.