Upstate Cryotherapy Company Offering Tool to Combat "Maskne"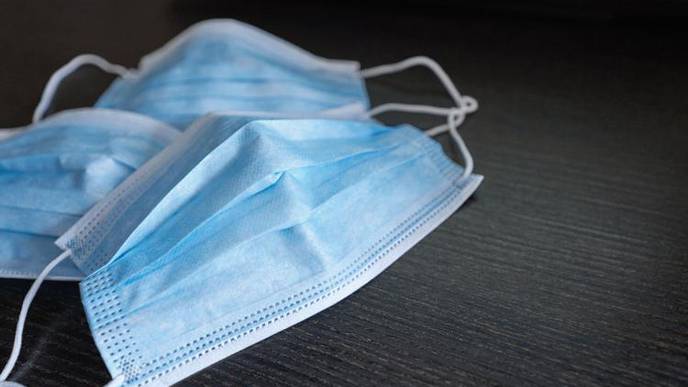 09/02/2020
Photo: Sebastian Condrea via Getty Images
Since the start of the pandemic, the word "maskne" seems to pop up in everyday conversation.
It's the dreaded acne we get from our masks.
Some experts say light may be the key to help. Frigid CryoTherapy and Recovery in Greenville says blue light therapy has worked for many of their clients. They say the technology behind Celluma Light therapy, or blue light therapy, was invented by NASA.
"So the new normal is having to constantly wear the mask and part of wearing the mask unfortunately comes with the term "maskne,"' Shelly Gallimore.
Gallimore said she's struggled with acne for years and now unfortunately more people, even the ones blessed with clear skin, are in the same boat.
Light may help the issue.
"It is nonevasive, there's no downtime, you lay there for 30 minutes and you have to have a clean face, so no lotion on," Gallimore said.
She walked us through step by step what Celluma Light therapy does. A therapy FDA approved to fight acne. Reports show its been around since the 1960s, but only recently being used on faces.
"So the Celluma light therapy is going to use red and blue lights. The blue light is what's really going to get a hold of that acne and it's going to penetrate deep into the skin to get the first layer. It's going to kill the bacteria that causes acne. It's going to help with any inflammation."
Dermatologists explain different wavelengths of light, blue or red, penetrate the skin at different depths, causing those cells to charge and repair themselves.
"People are usually like "hey how long is it gonna be until I see results?" So we normally say it works from the inside out with a slim light therapy."
Frigid CryoTherapy and Recovery recommends at least two to three sessions before you'll actually see the maskne to fade away with blue
"I like to be able to help people and get them their confidence."
Frigid CryoTherapy says a session costs about $40 and they will have a special for the month of September.