Vaccine-Pembrolizumab Combo Appears Active in HPV+ Advanced Cervical Cancer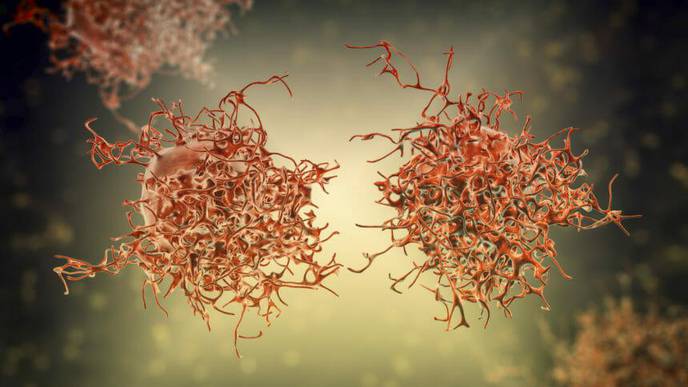 09/26/2022
Photo: Getty Images
Combination treatment with the GX-188E vaccine and pembrolizumab can elicit responses in patients with HPV 16-/18-positive advanced cervical cancer, according to data presented at ESMO Congress 2022.
GX-188E is a DNA vaccine that encodes HPV 16/18 E6 and E7 and induces HPV-specific T-cell responses, according to study presenter Sung-Jong Lee, MD, PhD, of the Catholic University of Korea, Seoul St. Mary's Hospital, and colleagues.
Dr Lee and colleagues evaluated GX-188E in combination with pembrolizumab in a phase 2 trial (ClinicalTrials.gov Identifier: NCT03444376) of patients with HPV-16/18-positive advanced cervical cancer whose disease had progressed after standard therapy.
The 65 patients had a median age of 53 (range, 27-79) years. A majority of patients had squamous cell carcinoma (76.9%), and most had a PD-L1 combined positive score of 1 or greater (60.0%). Patients had HPV 16-positive disease (75.4%), HPV 18-positive disease (23.1%), or both (1.5%). Most patients had received 1 (44.6%) or 2 (35.4%) prior lines of therapy.
The patients received intramuscular GX-188E (2 mg) at weeks 1, 2, 4, 7, 13, 19 and an optional dose at week 46. They received intravenous pembrolizumab (200 mg) every 3 weeks for up to 2 years or until disease progression.
"The combination therapy had a quite acceptable safety profile," Dr Lee said.
All 65 patients were evaluable for safety. Treatment-related adverse events (TRAEs) of any grade occurred in 33.8% of patients. The most common TRAEs were endocrine disorders (15.4%) and gastrointestinal disorders (9.2%).
Grade 3-4 TRAEs occurred in 6.2% of patients. There were no treatment-related deaths.
There were 60 patients evaluable for efficacy. The overall response rate (ORR) was 31.7%. Six patients had a complete response, and 13 had a partial response.
The ORR was relatively higher among patients with PD-L1-positive disease and those with squamous cell carcinoma, Dr Lee noted.
The ORR was 36.1% among patients with PD-L1-positive disease and 25.0% among those with PD-L1-negative disease. The ORR was 32.6% among patients with squamous cell carcinoma and 28.6% among those with adenocarcinoma.
The ORR was similar regardless of HPV type. It was 31.1% in patients with HPV 16-positive disease and 33.3% in patients with HPV 18-positive disease or both types.
For responders across all cohorts, the median duration of response was 12.3 months.
For all efficacy-evaluable patients, the median progression-free survival was 3.0 months, and the median overall survival was 17.2 months.
"We believe a phase 3 clinical trial is warranted based on promising efficacy and safety in this trial," Dr Lee said.